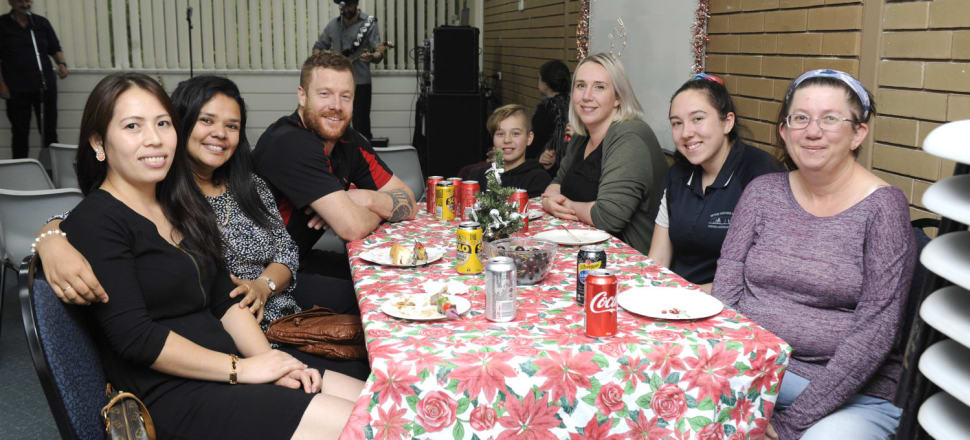 5370537724001
The celebrations were brought inside for the Tatura Community House's Christmas Party on Wednesday.
Not losing their spirit, friends, volunteers and staff enjoyed live entertainment, food and a visit from Santa Claus.
Wrapping up the year on a positive note, more than 20 people attended the celebration, sharing stories of 2018.
TCH staff member Tom Boocock said everyone who attended the night had contributed to the success of the community house in one way or another.
''Some of the people had never met each other, although they come to the community house throughout the year, they may come at different times, so it was nice to see everyone making new friends and lovely to see them come together to just enjoy themselves and celebrate the year 2018,'' Mr Boocock said.
Guests were entertained by Jarrod, Jackie and Stevie Skurrie, accompanied by John Kriesfeld.
''That was lovely to have some local talent to entertain the Tatura Community House friends, volunteers and staff,'' Mr Boocock said.
''In the mist of the storm over Tatura we were happy to see a great turnout.''
TCH manager Leeane Button said while the team celebrated the end of 2018 they were already hard at work preparing for next year.
''Get ready for a range of regular and new activities including our Active Women class,'' Ms Button said.
■Please note that the Community House will be closed from Friday, December 21, until Monday, January 14.