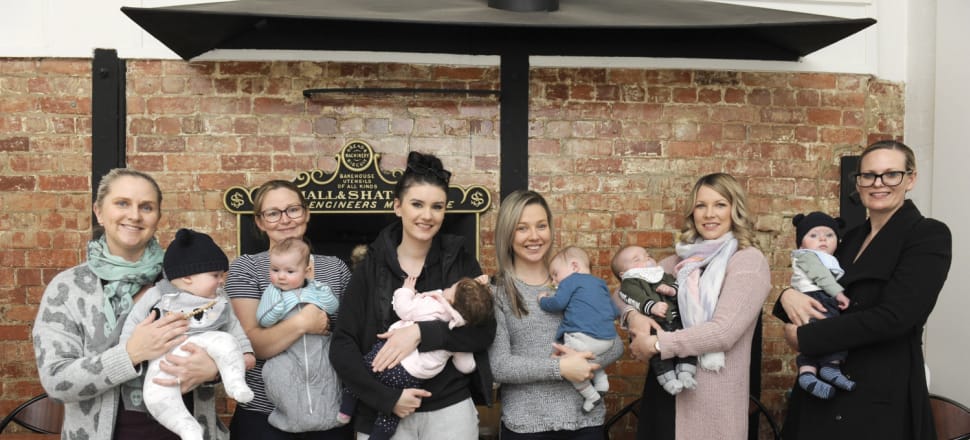 5370537724001
The Tatura Guardian caught up with a group of women who had come together at the Tatura Bakery on Wednesday.
The mother's group decided to travel to Tatura to meet with Tatura local and group member Lee Panther and her daughter Lucy, four months.
''We wanted to catch up with Lee in Tatura this week as she usually travels to Shepparton for our gatherings,'' group member Tanya Barry said.
Mrs Barry said the group met every week on a Wednesday.
''Anything for a coffee and cake, and we wanted to try the award-winning vanilla slice,'' she said.
Greater Shepparton City Council maternal and children health team leader Chris Widdicombe said for all new parents the service was offered when contact was made through the maternal health nurse.
''We run in three main geographical locations, so we have one running at any given time in North Shepparton, one in South Shepparton and one in Mooroopna,'' Ms Widdicombe said.
She said the sessions ran for a set period of seven weeks.
''We offer a series of information sessions and meet and greet sessions for the new parents,'' Ms Widdicombe said.
''In the first instance it's about the fact that a lot of parents are adjusting to being a parent, they're having sleepless nights, they may be having issues with feeding and to have people around them who are going through the same thing is incredibly supportive,'' she said.
Ms Widdicombe said when the groups finished a lot of the parents would choose to continue to meet up after the seven weeks.
''Different groups decide what works for them, they may do up a roster where they meet in one another's homes, and they'll decide among themselves whether they'll continue to meet,'' she said.