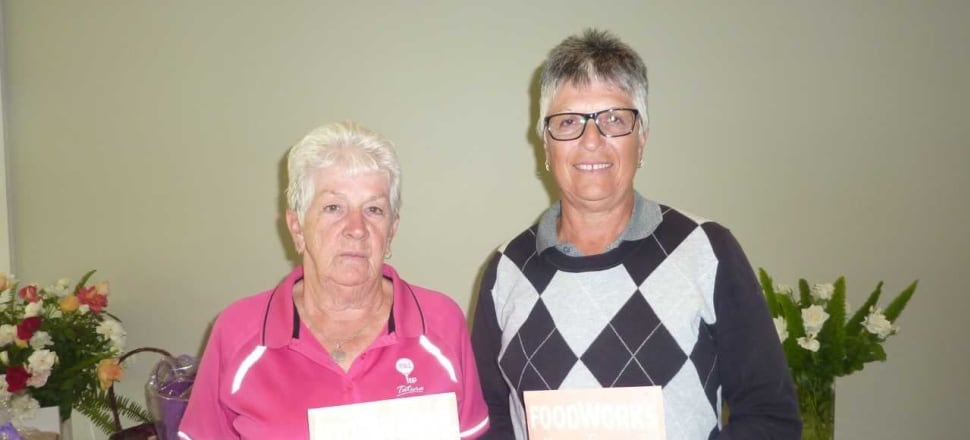 5370537724001
The American Foursomes event sponsored by Kings Foodworks, saw the closure of the summer season and the opening of the winter season.
Golf was followed by a lovely lunch and the presentation of the summer golf trophies.
Jan Coe paired with Phyl Fiddes and had an excellent score of 65.625 strokes to win the day event. Runner-up was Chris Beard and Wilma Saunders with 69 points.
Ball winners: Sheryl Curran/Sue Turnbull 70, Judy Baker/Di Day 74.375 and Elaine Dunk/Kerry Gross 74.625.
Nearest-the-pins: Third Hill Top Ladies — 2 balls, Bev Roberts; sixth Tatura Hot Bread, Jan Coe; ninth Café Alofa, Elaine Dunk; 14th One4One Café, Sue Turnbull.
Summer Trophy presentation: The Mary Lally Summer Cup points are accumulated in the summer season on alternating nine holes. James Lally, son of Mary continues to sponsor this event which was inaugurated more than 50 years ago.
Bev Roberts was surprised to win the event but she played good golf on the right nines each week to be a runaway winner.
Runner-up was Janette Hayward who also played steadily throughout the period.
The Summer Four-ball Knockout competition sponsored by Dot Clement and Joan Hill was won by Sue Turnbull and Janette Hayward. Runners-up were Beryl Home and Lyn Flett with the trophy donated by Wilma Saunders and Deb Reilly.
Summer Eclectic: President Francie Mark followed on from last year to win the event once again. The trophy was donated by Pat Serra.
Runner-up in the eclectic event was Jan Coe, with Lyn Flett the donor.
Wednesday's event: Hit-off 8.30am to 9am: Stroke: Monthly Medal: Sponsor Drummond Golf, Newton's Parcel Service: Hill Top Brooch, Putting, Winter Eclectic starts.
Nine-hole event: Stroke: Front Nine.