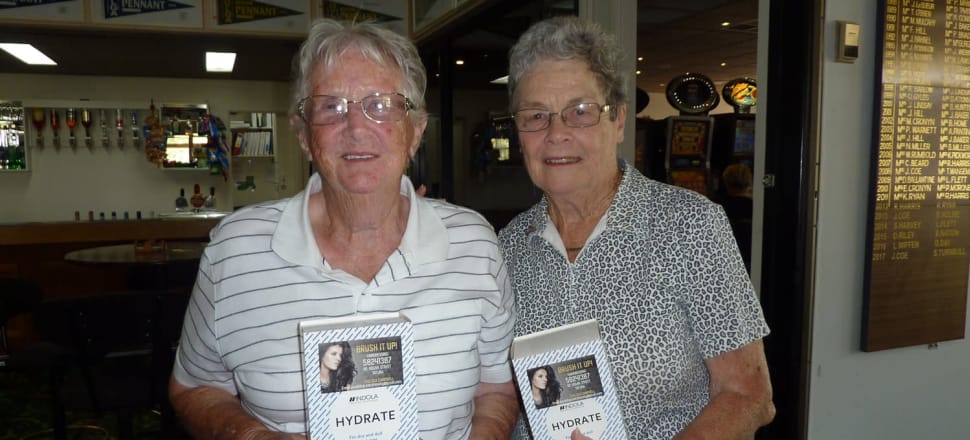 5370537724001
Women's golf started with a beautiful spring day on Wednesday and was contested by a good field of players.
The day's competition was a 4BBB draw where partners were a combination of high and low handicappers.
The event was sponsored by Chelsea at Brush It up Hairdressing.
She generously donated hair products for the first three groups.
Joan Hill and Roylyn Harris combined well to finish with 41 points.
Not far behind was captain Terri Wangeman and Di Day on 40 points.
In third place was Josie De Ieso and Deb Reilly on 39 points.
There were many groups with 37 points so there is a long list of balls down the line winners led by Jan Coe and Lynda O'Shannessy, Kerry Gross and Janette Hayward, Phyl Fiddes and Heather Long, Beryl Home and Judy Baker, Liz Mulcahy and Francie Mark.
There was great excitement in the clubhouse when the nine-hole competition was won by new member Anne Le Lievre with returning player Heather Wildes as runner-up.
Nearest-the-pins: The third for the Gallery Café voucher was won by Francie Mark; the sixth for the Tatura Hot Bread voucher was Jan Coe; Deb Reilly took the One4One breakfast voucher for the 14th .
Pennant: Unfortunately our team suffered its first loss for the season so didn't make it to the final play off for the flag.
Good luck to the girls representing Hill Top in the GMGA 4BBB Team day at Rich River on Monday.
On Wednesday the ladies will be playing off for the monthly medal sponsored by Drummond Golf and Newton's parcel service.
The ladies committee is in full swing preparing for the winter presentation day on Wednesday, December 12.
This day includes recognition of the winners of all the events that have been played in the past eight months, Christmas celebrations, with a visit from Santa and his elf.
Past and present players are welcome to join us for lunch 12.30pm for 1pm or play a round of golf starting at 9am.