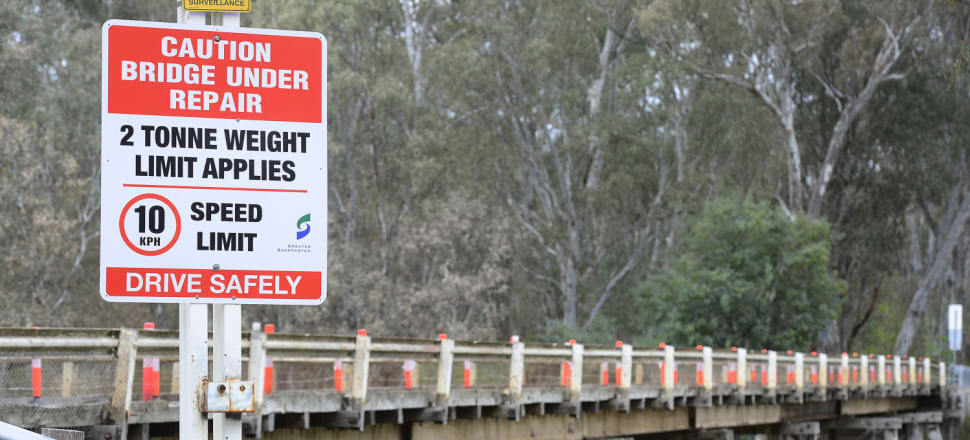 5370537724001
Work on the Bridge Rd Timber Bridge in Toolamba is now set to begin on June11.
The $1.6 million refurbishment was originally scheduled to begin in May through until September, carried out by contractor D C Projects.
The work is set to improve the bridge's dilapidated condition and to increase the vehicle-load restrictions imposed on the bridge from two tonnes back to 10 tonnes.
Following an inception meeting, the new schedule states the first works are set from June 11 to July 9.
During this time, the bridge will remain open with a reduced speed limit as works are undertaken on the lower piers under the deck of the bridge.
During the second planned works expected from July 10 to November 15, the bridge will be closed as work is completed on cross-heads, girders, cross-beams, kerbs, decking and guard rails.
The bridge is expected to be closed for about 18 weeks, with detours organised by Greater Shepparton City Council.
In a statement provided by council, it is noted that dates are subject to change because of the type of work taking place and the variable nature of the river environment.
The public will be updated by council as the project progresses.